CHILDREN 3000 | CHILDREN 3000 PLUS
PUT A SPELL ON IT!
CHILDREN 3000 is an ultralight and foldable wheelchair for kids. A second version of it, CHILDREN 3000 PLUS, has a further adjustability touch you'll love! Both in aluminium, the CHILDREN 3000 project was born to combine maximum lightweight and adjustability. Believe in magic! CHILDREN 3000 conjure up a rabbit out of the thin air: you can modify the wheelchair's adjustabililty in seat depth during time. CHILDREN 3000 PLUS puts a spell more and allows adjustability not only in seat depth but also on seat width, allowing the follow up of children's growth.

MINIMUM ROOM, GREAT DREAMS
Sometimes managing the space around us is difficult with a wheelchair, especially when the environment surrounding us is not friendly. CHILDREN 3000 and CHILDREN 3000 PLUS are pediatric wheelchairs foldable as a book: the wheelchair reduces itself, becoming slim and perfect to be transported or packed away. Minimum size, big possibilities.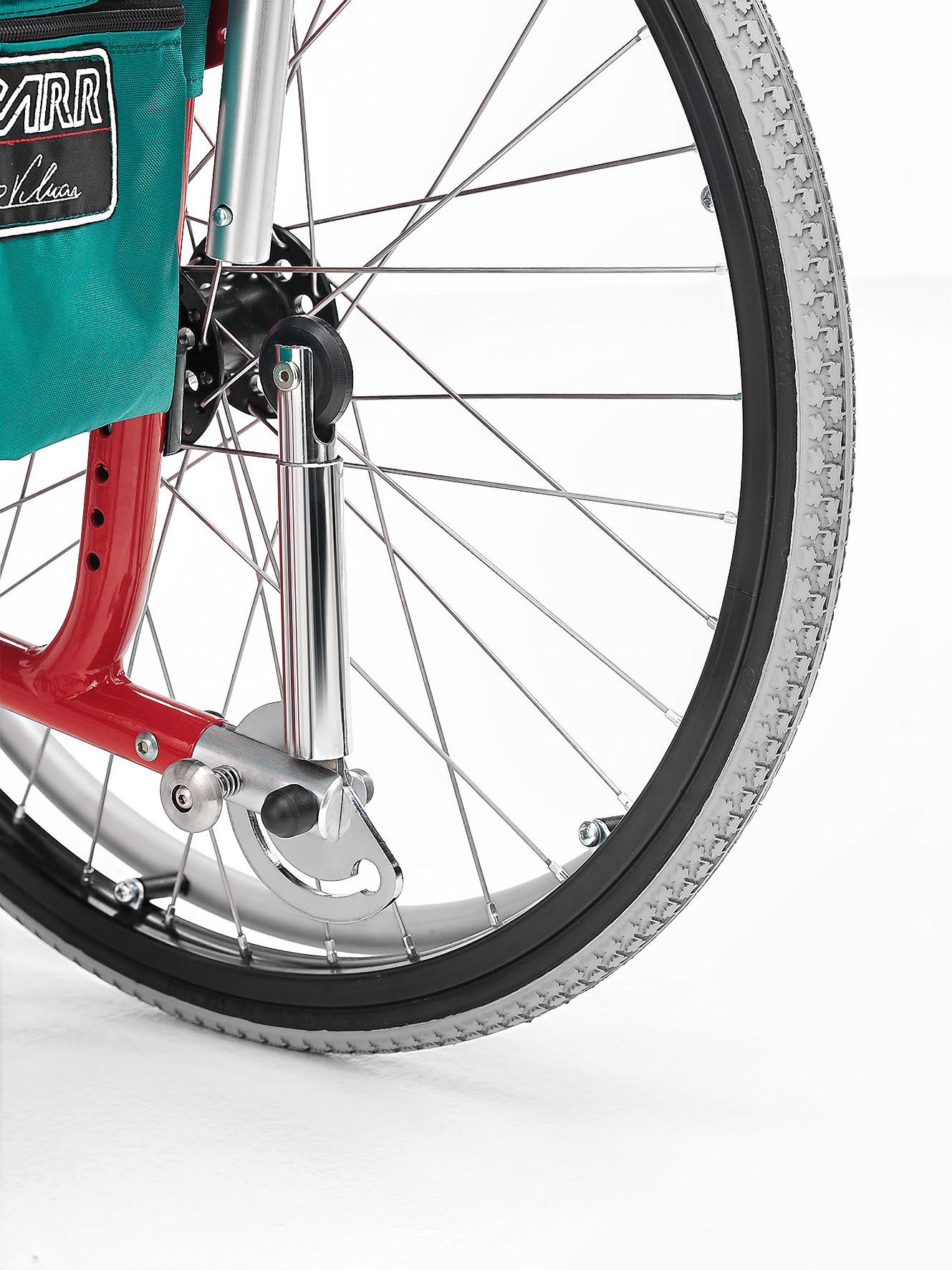 REAL ADJUSTABILITY
CHILDREN 3000 and CHILDREN 3000 PLUS have many adjustable details. Height adjustable backrest, T shaped armrests inserted into sideguards (standard). In addition to this the height adjustable pushing handles are included and perfectly support the user's caregiver to comfortably face daily adventures. Adjustable details are also front and rear wheels. Reclining version available.

EXPANDING EVERYTHING
Every Offcarr wheelchair has something special and different from other wheelchair models because every product is created for specific needs. CHILDREN 3000 and CHILDREN 3000 PLUS are unique in their own features thanks to their possibility to follow the kids in their growth. Growing up is actually an easy game! CHILDREN 3000 expands itself in seat depth while CHILDREN 3000 PLUS expands in both seat directions (depth and width).

OFFCARR VALUE AND QUALITY
The added value of a product created for the customer and 100% personalized is given by the careful use of high quality materials and the historical know-how of many years of wheelchairs production. Offcarr creates orthopaedic wheelchairs since 1983 and its quality standards are higher than ever. Every single wheelchair is assembled with great care and delivered after severe controls.

COLORS ALL THE WAY!
The world of kids is full of colors, magic and fun. CHILDREN 3000 and CHILDREN 3000 PLUS are wheelchairs made out of colorful worlds of fantasy. Make a choice on the right color for you: upholstery, fancy spokeguards and maybe front castors with lights. Your spaceship is ready to leave and follow the rainbow!



A MILLION CHOICES
The actual range of options you can choose is very wide: your wheelchair is 100% customized. Every Offcarr wheelchair comes to life exclusively for the person requesting it!
Talking about features you can choose between detachable, not detachable or elevating (detachable) footrest and many other details. The frame of CHILDREN 3000 and CHILDREN 3000 PLUS can be straight standard (for seat width over 32 centimetres) or abducted (for seat width under 32 centimetres). As an option you can also coose abducted height adjustable pushing handles.

POSTURAL GROWTH
Feel free to match a postural backrest to a kid wheelchair like CHILDREN 3000 and CHILDREN 3000 PLUS. Consider your needs asking a therapist and make the growth easier with the postural backrest SAMEKH. Developed and produced by Offcarr SAMEKH protects the spinal cord from a wrong growth and provides excellent breathability. Light materials, high level of breathing.
WEIGHT AND MEASURES