EUROPA | MIZAR
SAFE AND RELIABLE

EUROPA and MIZAR are part of the same wheelchairs' family. Boh are lightweight and made out of aluminium, foldable and simple looking. EUROPA and MIZAR are perfect for those looking for simplicity and reliability.
Check the "Features" section here above to read their carachteristics.
Both wheelchairs are available in metallic grey only.
NOT TWINS BUT SISTERS
The manageability of these wheelchairs give them a special agility and autonomy in movements. EUROPA and MIZAR are simple aids to manage.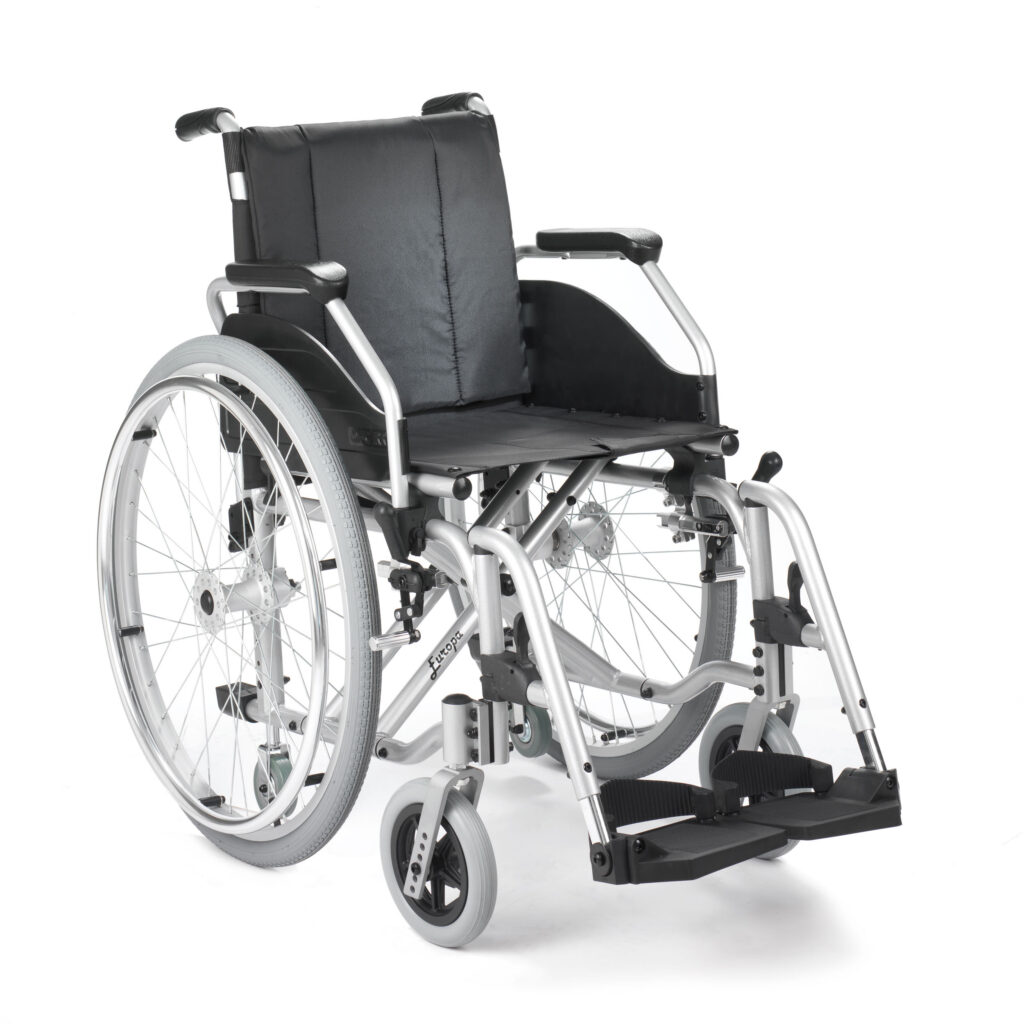 EUROPA
Foldable aluminium frame
Double aluminium crossbar
Detachable, tip-up armrests (available height adjustable)
Foot-holding belts for footrests
Single drive (option)
Seat width range 38 – 50 cm
Elevating foorests (option)
Quick-release rear wheels
Front castors size 150 (6″) or 175 (7″)
Adjustable rear wheel plate
Height adjustable backrest
Small wheels for narrow passages
Maximum user weight 120 kg
---
MIZAR
Foldable aluminium frame
Single steel crossbar
Detachable, tip-up armrests (available height adjustable)
Foot-holding belts for footrests
Seat width range 40 – 48 cm
12″ wheels (available)
Height adjustable backrest
Front castors size 175 (7″)
Maximum user weight 120 kg
MEASURES AND WEIGHTS