EOS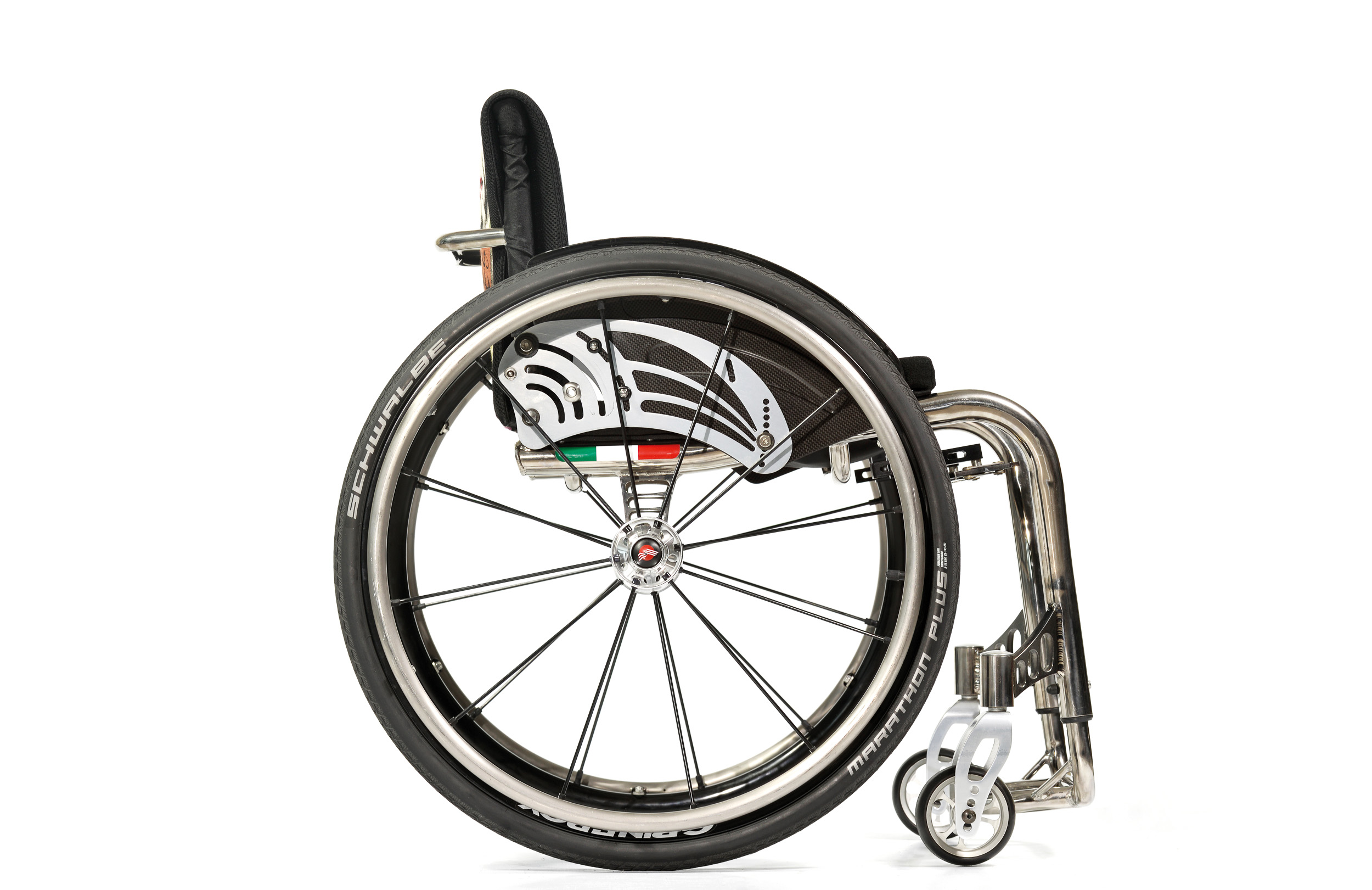 LIKE A TAILOR MADE TUXEDO
EOS' frame is rigid and made out of titanium. The single-tube design make EOS the perfect wheelchair for the ones looking for design, strength and essential vibes. Completely customized and tailor made, EOS is a sartorial masterpiece: an ultralight high quality wheelchair like the complete Offcarr range, exclusively made in Italy.

MAXIMUM AGILITY
The technical features of EOS are lighter than ever to reduce the total weight of the wheelchair; maximum agility depends also on it. In addition to this sideguards and carbon footplate make the difference in responsiveness. EOS is unique and you can understand it only by pushing the wheelchair.


CHOOSE YOUR BEST
Three different frame shapes are available for EOS' front frame: choose an ergo seat to obtain a unique silhouette for your personal orthopaedic wheelchair. Choose a colour for your anodized set and make a matching set of colours between frame, wheels, sideguard support and wheel hubs. EOS is captivating and dynamic, a top quality model you will fall in love with.

CHOOSE THE RULES
EOS' frame is alavailable in two versions: fixed or adjustable axle. The last version is a concrete answer to the user still looking for the right set up. An adjustable axle allos you to modify it whenever you want. You choose the rules: EOS only adapts to your needs and come with you in everyday tasks with elegance and minimalism.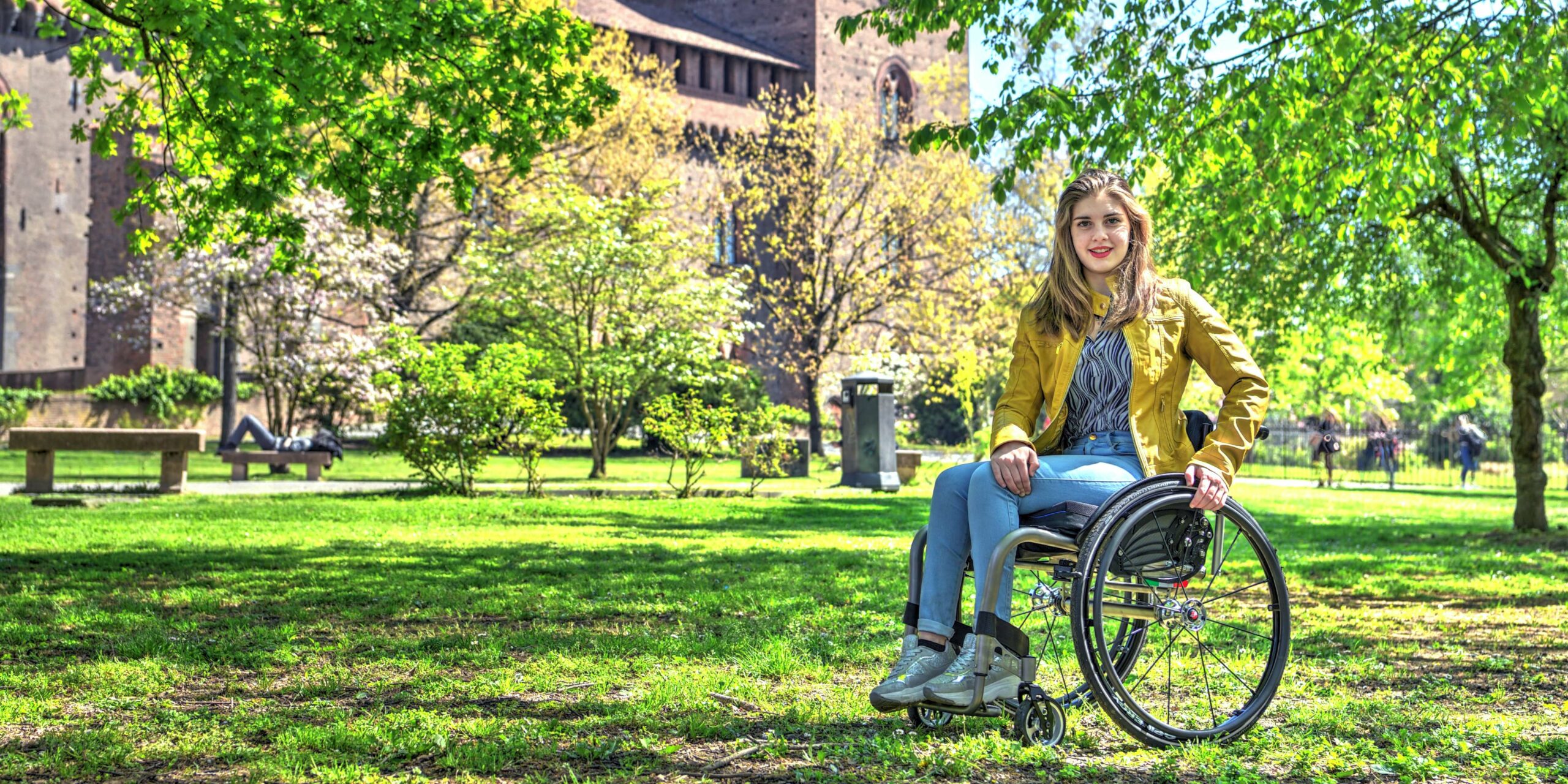 BALANCED SYMMETRY
EOS is a perfectly symmetrical frame; it's an aequilibrium set between strength and resistance, extreme lightness and lines flowing. The front frame detail, a light designed feature, recalls the axle's fixing plate. EOS is a combination of high quality materials and refined sense of smoothness.

EXTREME SPEED
The frame project of the ultralight rigid wheelchair EOS collides with technology and research. EOS is stable, highly active and fluid when changing direction; authentically comfortable, the visual impact is stunning.

HIGH QUALITY BASE ON PERSONAL BODY MEASURES
Every Offcarr wheelchair comes to life when requested from the customer. The first step is filling an order form and making personal choices about details, while body measures are written in the first part. Offcarr's wheelchairs are 100% customized since 1982. Research, technology and essential design are combined into a project like EOS' one: a real excellent result.

EOS' SPIN OFF
The tested success of the orthopaedic wheelchair EOS gave birth to a symmetrical but empowered project, EOS3. EOS23 is an ultralight wheelchair with rigid frame and hinged front frame. Check the dedicated section into this website to know more about the most comfortable wheelchair version a traveller can get.

Read the order form in the Documentation section to check all the available otpions for this wheelchair.
MEASURES AND WEIGHTS